Check Point

Next Generation

Security Gateway

Solution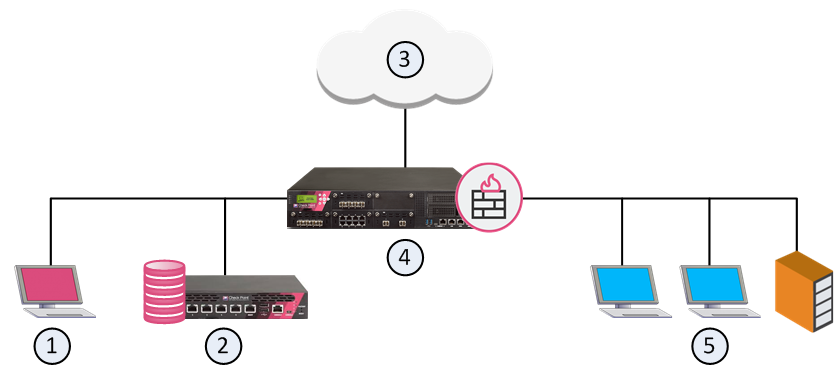 | Item | Description |
| --- | --- |
| 1 | SmartConsole |
| 2 | Security Management Server |
| 3 | Internet and external networks |
| 4 | Security Gateway (or Cluster) |
| 5 | Internal network |
These are the primary components of a Check Point Firewall solution:
Security Gateway (or Cluster) - The engine that enforces the organization's security policy, is an entry point to the LAN, and is managed by the Security Management Server.

Security Management Server- The application that manages, stores, and distributes the security policy to Security Gateways.

SmartConsole - A Check Point GUI application that manages security policies, monitor products and events, install updates, provision new devices and appliances, and manage a multi-domain environment.