Maestro
Fastforward
Introduction
The Maestro Fastforward feature offloads chosen policy rules for trusted connections to the Quantum Maestro Orchestrator for hardware acceleration of accept / drop rules.
Benefits
Low latency: Sub microsecond latency. The feature provides low latency for specific trusted sensitive flows (examples: voice, trading, internal trusted server-to-server communications and more).

Throughput: Port line rate throughput (based on the connected interfaces bandwidth). Achieves as much as 200Gbps for one connection. You can enable the feature for high volume trusted connections such as server to server, backups and more.

Troubleshooting / Bypassing: Forwards selected tuples as part of a troubleshooting process.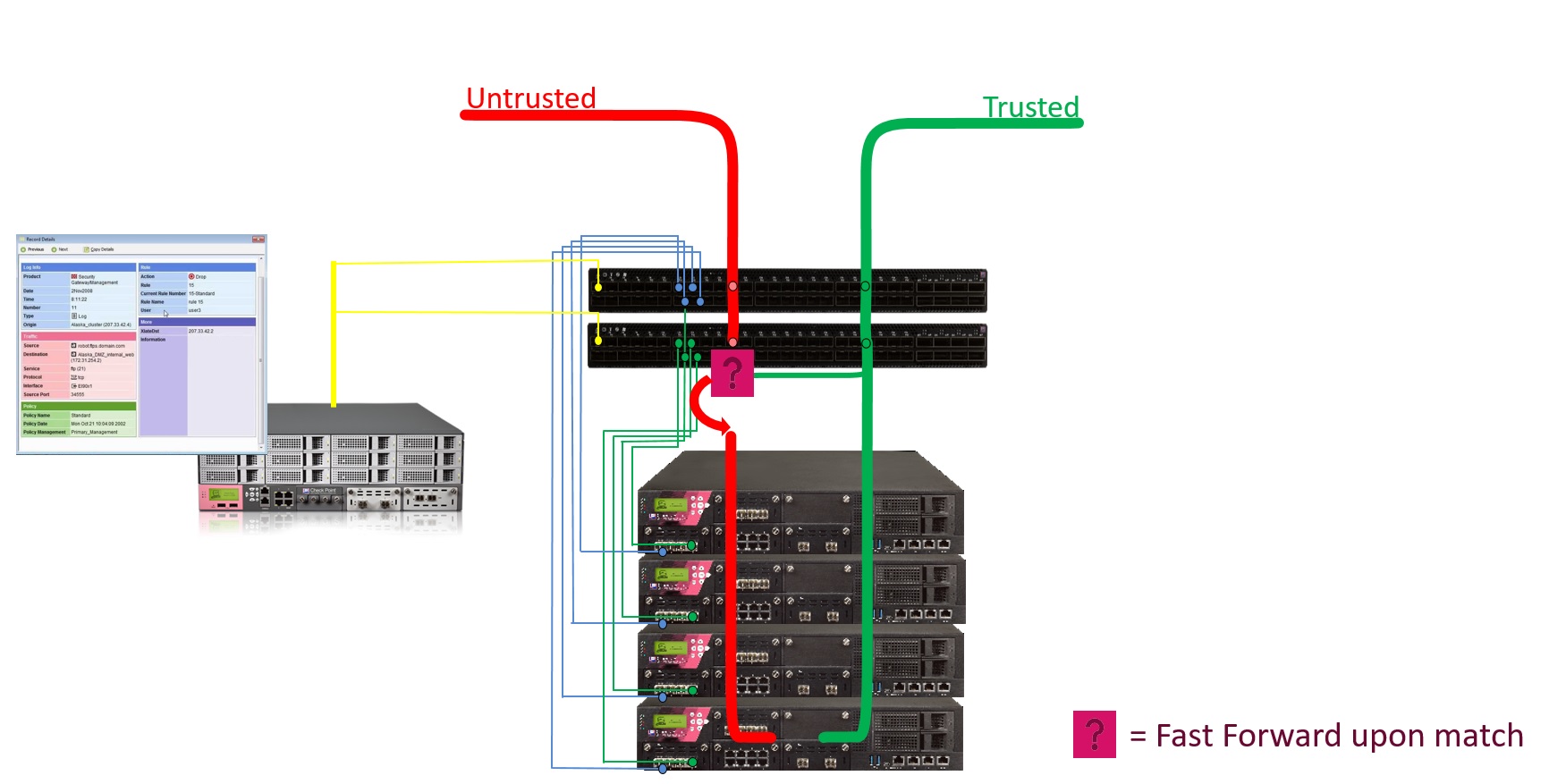 FAQ
Configuration
The Fastforward feature is disabled by default.
You configure the Fastforward feature for each Security Group.
In VSX mode, you configure the feature on each Virtual System.
Routing Mechanism
Policy Mechanism
Special Considerations